Custom Furniture
At BJF Joinery, we design and manufacture custom residential and commercial furniture. We work out of our Gold Coast workshop, where we take sustainable timber and locally-sourced materials to create modern, durable pieces for every space.
BJF Joinery has over 30 years of combined experience in hand-crafting some of the highest quality, unique timber furniture available on the market today. Our extensive experience means you will always be provided with expert advice and assistance to take your ideas from sketches to completion and beyond. We are also proud to maintain the art of woodworking bypassing our knowledge onto our carefully selected and dedicated apprentices.
Custom Furniture Process
Beginning with the wood of your choice, we are able to design and custom make just about anything you can imagine in our purpose-built workshop including coffee and dining tables, bedroom furniture, sideboards, display cabinets, bar stools, outdoor furniture and storage solutions such as walk-in robes.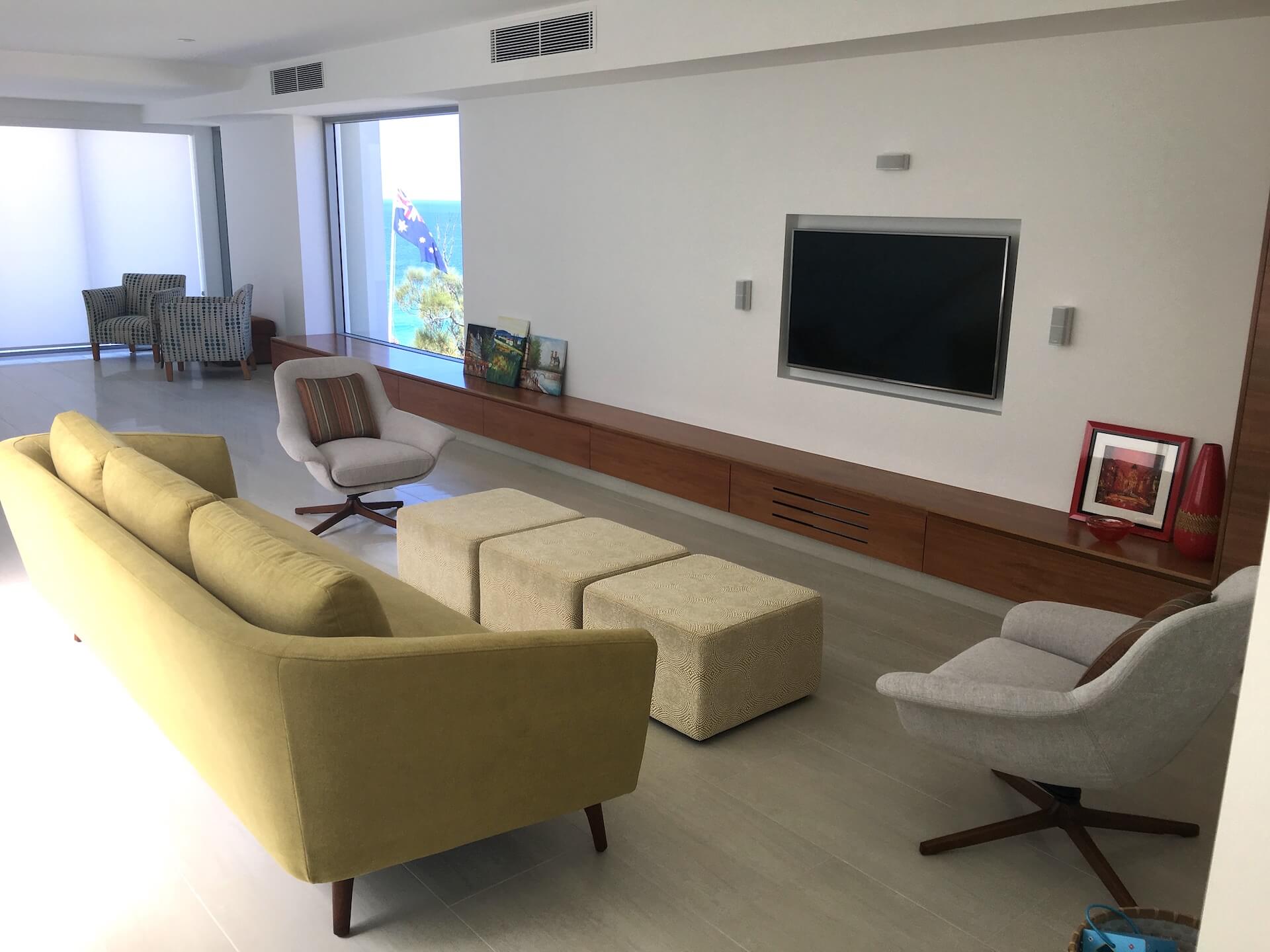 Custom Design Furniture
Whether we're collaborating with architects or using our own design know-how, we work closely with our clients to create the furniture they love. Every piece is handmade to order and reflects our passion for precision and quality craftsmanship. We offer personalized design services and provide you with drawings and photo-realistic 3D renders.
Custom Furniture Gold Coast
Showroom
Our Showroom is open from Monday to Friday . Our qualified in-house designers will assist you design/layout, colour selection, advice and can even help you with you appliance selection
Custom Furniture
WE SERVICE ALL OF THE GOLD COAST, INCLUDING: